Who was Michael Fagan and what is Fagan inspection
Michael Fagan was a professional quality-control engineer at IBM in the 1970s. He is the author of the first published, formalized code review system, known as Fagan inspection.
Fagan inspection is similar to code review, although it differs significantly in some aspects.
The whole process follows a rigorous review and testing process with six steps:
Planning
Overview
Preparation
Inspection
Rework
Follow-up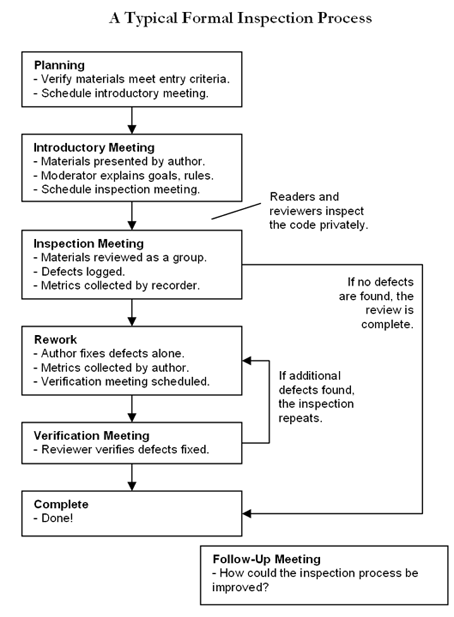 Experience has shown that inspections have the effect of slightly front-end loading the commitment of people resources in development, adding to requirements and design, while significantly reducing the effort required during testing and for rework of design and code. The result is an overall net reduction in development resources and usually in the schedule too.
Here is a pictorial description of the familiar "snail" shaped curve of software development resources versus the time schedule including and without inspections: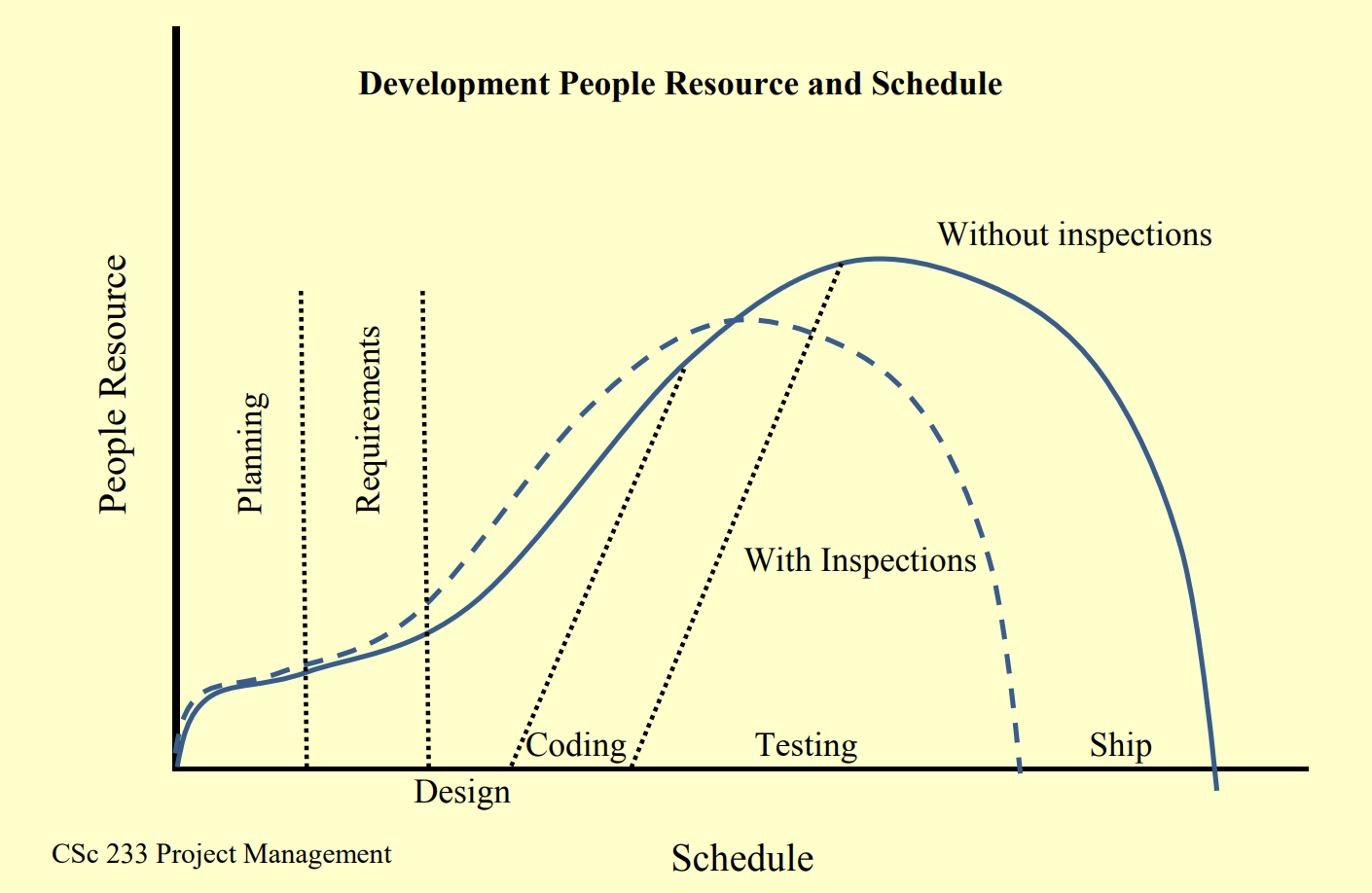 Some of the significant benefits of the overall process are:
Reduction in user-reported defects
Customer satisfaction has increased
Development productivity is increased (delivering more functions at a given time or reduction in time to delivery)
Authors rapidly learned to avoid creating defects through participating in inspections that find defects in their work products and the work products of others
Inspections have, in some cases, reduced the need for unit test code.